Ballast Water Port Reception & Treatment Facility
Due to a mass of oceangoing ship-trade activities around the world, it results in constantly transferring and exchanging of billions of tons of ballast water across global waters.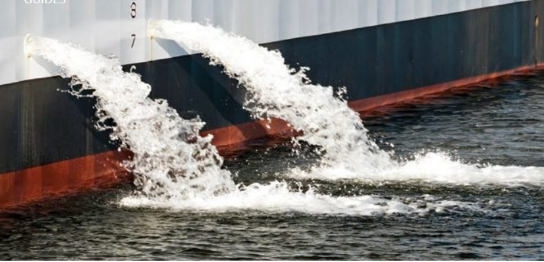 - High frequency of Marine Red Tide
- Damaging Marine ecosystem
- Threatening Human being's safety by transferring Alien creatures , that may lead to Epidemic Diseases
- Generating toxics to hurt Mariculture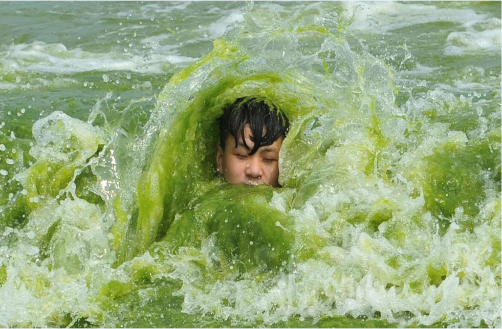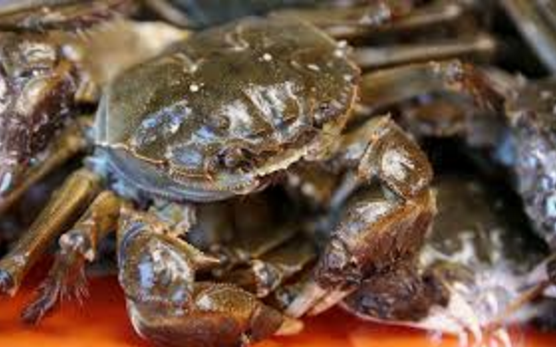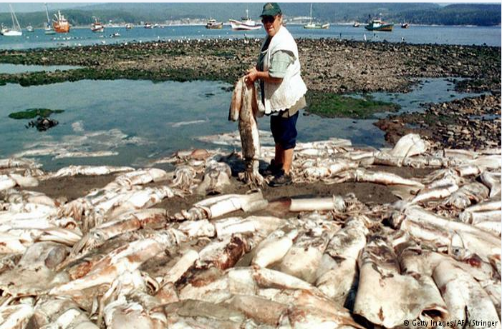 Ballast Water Port Reception Facility
By means of mobile and containerized equipment, supply ballast water treatment service for oceangoing vessels with or without BWMS fitted on board, from port side.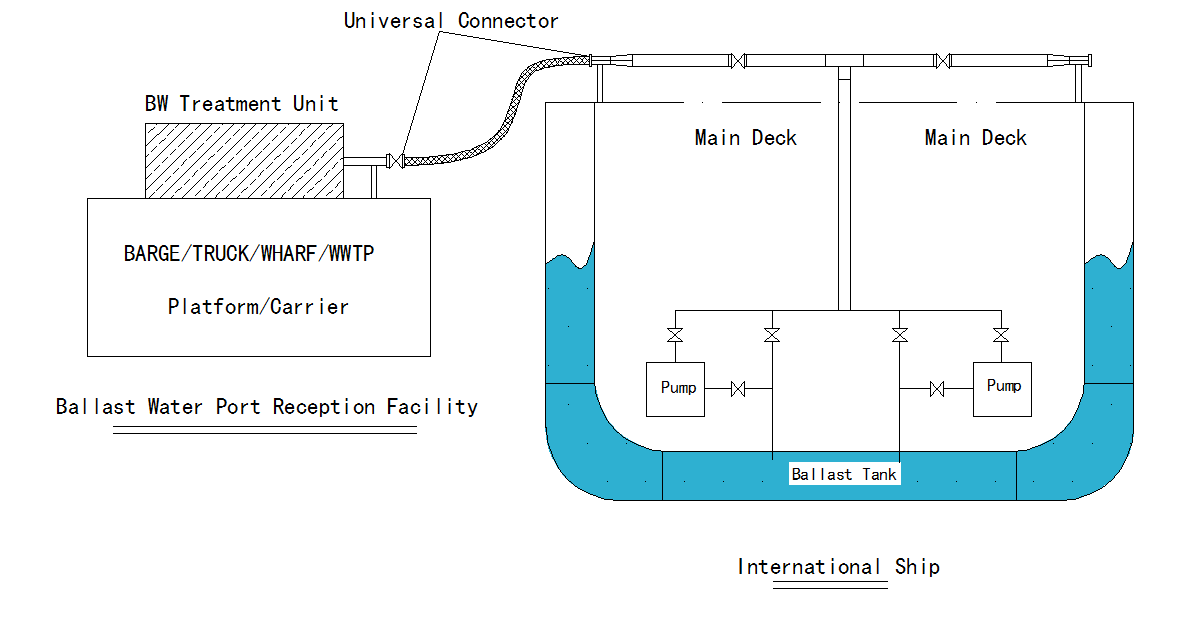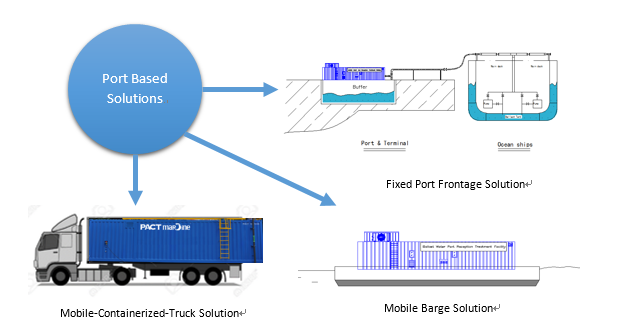 Service Targets: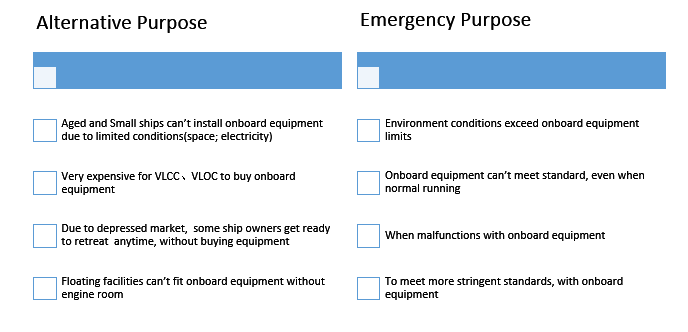 Main Components & PFD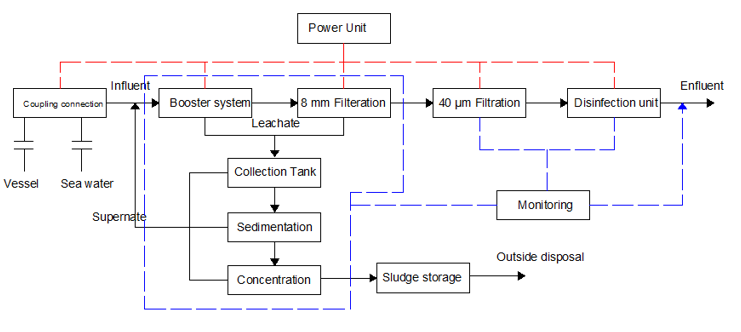 Core Differences between Port Solution and Onboard BWMS
Regarding Filtration and microorganism disinfection of the core treatment technology:
(1) According to GUIDELINES FOR BALLAST WATER RECEPTION FACILITIES G5 (IMO BALLAST WATER CONVENTION), Ballast water discharged from a ship should be accepted by the ballast water reception facility including its suspended matter;
(2) Due to absence of very large tanks for adjusting, reaction, neutralizing, or buffering, normally Port Solution is required to do on-line instantaneous treatment for sediments and microorganism, without hydraulic retention time.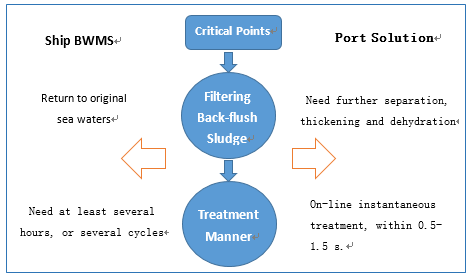 HarborBallast Series:
HarborBallast 200 conducted Pilot testing at Qingdao Port in December 2019, the third party lab had analyzed the system's discharge performance according to New G8 guidelines (IMO MEPC.279(70) )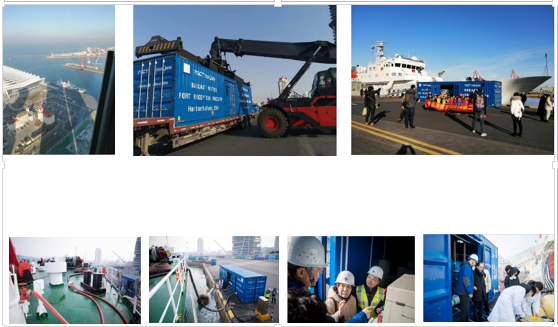 Port Solution Features: